Here at NWT we offer a wide variety of traditionally styled heating products, ranging from Thermostatic and Standard Valves to Intricate Cast Iron Radiators.
---
Old Is Gold
Traditional styled heating products provide a vintage, old-school appearance, tying in nicely with older styled homes or period properties. Old-school charm never really goes out of style, with a real resurgence of older styles coming back into the mainstream recently. There is a certain quiet elegance associated with older styled heating products, however this elegance doesn't have to break the bank either.
Column Radiators
There are now plenty of options when choosing your traditional heating products. Older style Column Radiators are perfect for an older look. With a choice of how many columns you need, these radiators combine both heat with a vintage look.
Older styled Column Radiators offer a touch of traditional style and elegant class. Manufactured through a dependable and robust process the quality compliments the period design. With many sizes available, and coming in both vertical and horizontal ranges, you can install these radiators in most homes comfortably.
Column Radiators also come in a number of finishes, including White, Graphex, Bare Metal and Anthracite. This means you can find the perfect finish to go with any theme and colour scheme needed.
Cast Iron Radiators
Cast Iron Radiators are made from High Quality Cast Iron and come in a range of traditional finishes. The humble cast iron radiator has been resurrected into a modern day piece of art with a wide range of styles, colours and finishes to suit to suit an array of period and modern properties.
Our range of Cast Iron Radiators come in a Painted, Metallic, Antiqued, Highlighted or Polished finish and are hand crafted to ensure maximum quality and finish. Our Cast iron Radiators are available in 3 to 30 sections, therefore you can design your radiator to the exact specifications needed.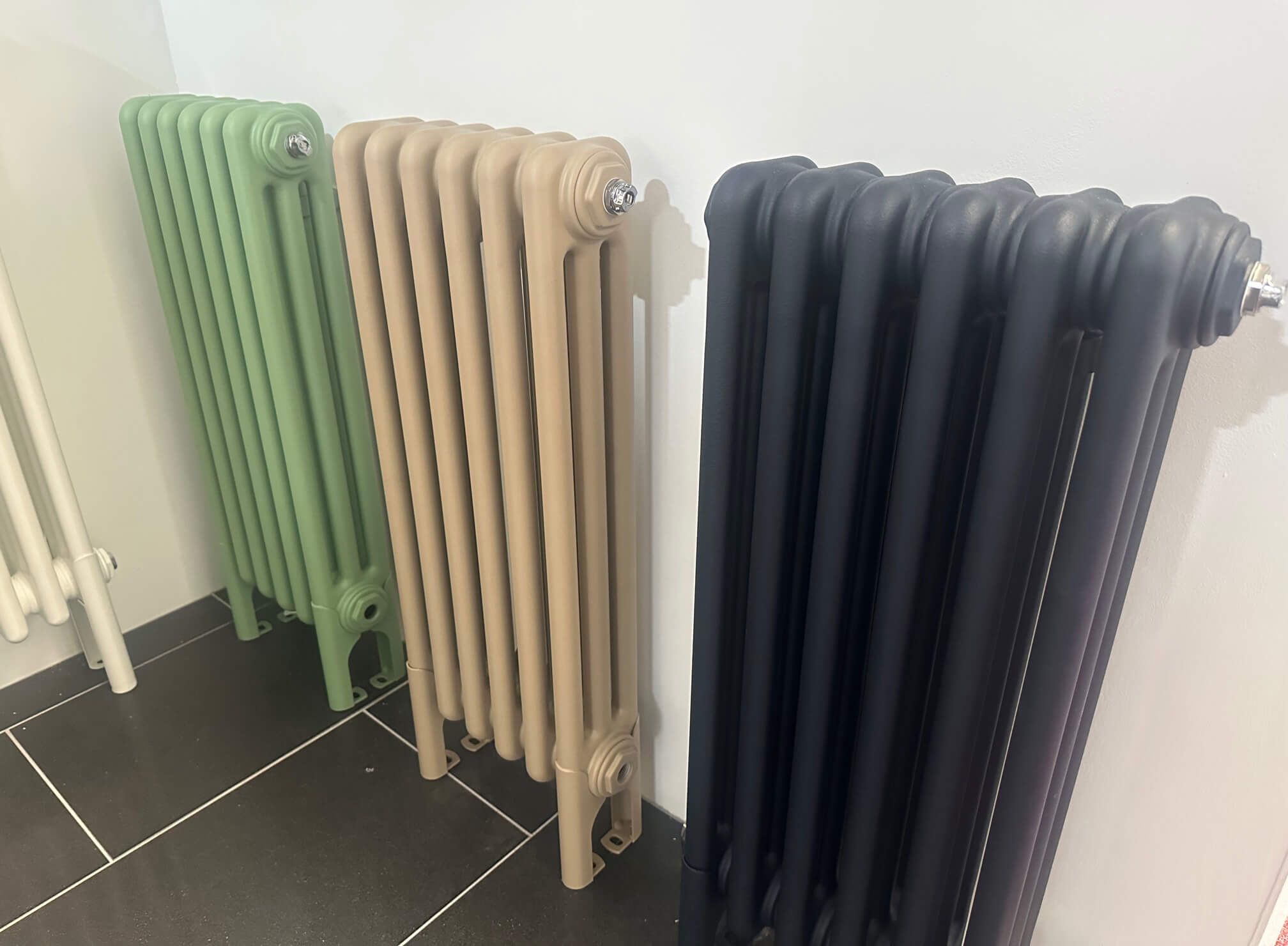 Traditional Towel Rails
Traditional Towel Rails take the vintage aesthetic of a traditional bathroom just that little bit further. Our Traditional Towel Rail range are designed in-house, and are ideal for period properties to add that touch of class. The combination of functionality with super high heat outputs make these towel rails the ideal choice for a variety of installations. Our Traditional Towel Rails are available in both wall mounted and floor standing designs.
Traditional Towel Rails come in a variety of finishes, including Chrome and Copper. This gives plenty of options when trying to tie it into the colour scheme of your room.
Traditional Valves
Here at NWT we have a large range of beautiful traditional towel rail and radiator valves to cater for all interior designs, colours and installations. We have angled, straight and corner orientations to fit to new or existing pipework. Our valves are made from heavyweight brass so they are durable, efficient and built to last.
These valves are ideal for fitting onto traditional styled Radiators or Towel Rails as they really add to the old-school feel, completing the vintage look.
---
Discover our range of traditional heating products here!
To learn more about these products or for any enquiries you may have please don't hesitate to contact us at info@nwtdirect.co.uk or on 01492 573738.