If you are unsure whether you want a Bath or a Shower for your Bathroom, a Shower Bath can be the answer to your issue.
---
Great For Smaller Spaces
A Shower Bath is great for smaller Bathrooms, allowing your precious floor space to be used on other Bathroom units. Coming in a range of sizes, these handy Baths allow for installation in practically any bathroom.
Many Shower Baths also offer the option of having the more protruding panel on the left or the right side (this is often called left or right 'handed option') to allow flexibility when choosing where you are installing the other units in your bathroom.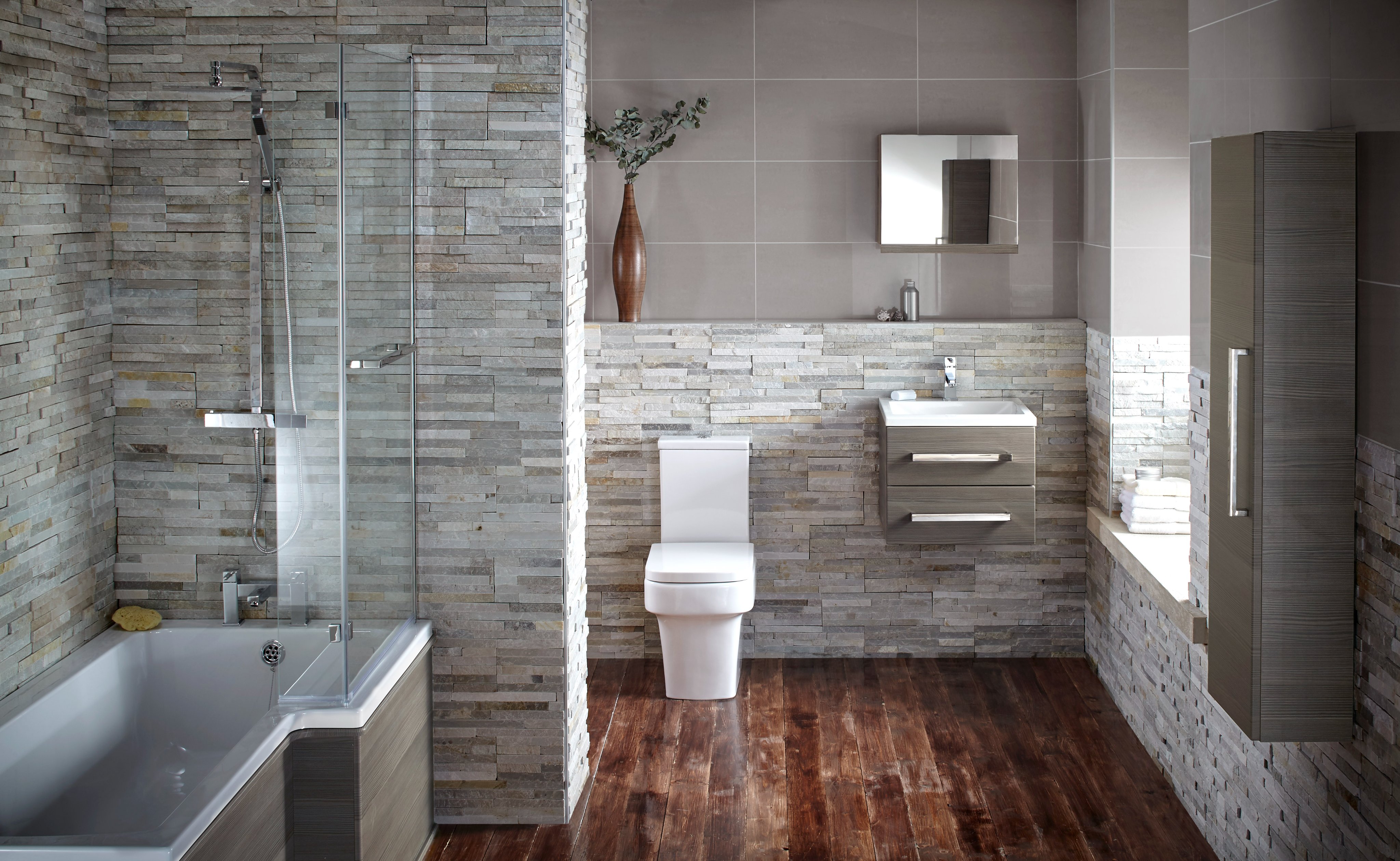 When choosing your Shower Bath sizes, it is important to consider the width including the protruding panel, as this will be taking up a little more room in comparison to the width of the rest of the bath.
When first considering your Bathroom space, sometimes drawing up a simple sketch helps you visualise the space as a whole. You can also add the measurements within the sketch so that you have a more detailed plan of the space you have to work with. Once you have done this, you can more accurately choose the correct sizes for your Bathroom furniture, and your Shower Bath.
Shower Bath Designs
Once you have all your measurements calculated, you can then move on to the fun part, choosing your Shower Bath!
These Baths usually come in a few different designs, especially when it comes to its unique protruding panel. You may have seen that some of these Baths are referred to as 'B' or 'P' shaped.
This letter indicates the shape of the Bath. For example, the 'P' shaped bath is shaped like the letter 'P' with the protruding part of the 'P' extending out in a P fashion, allowing more room for standing during your shower.
A 'B' shaped Bath is a slightly different design to a 'P' shape, with the inside of the bath shaped like a 'B' (as seen in the image above). This design allows slightly more room for bathing and showering, given the extra curved panel.
A 'Square' bath simply means that the panel that sticks outwards is a square shape. This is ideal if you are looking for an angular design for your overall Bathroom as the sharp looking edges give a modern look to your Bath. You will also find that the 'Square' panels come in other colours and designs, not just a white finish. This is because it is easier to manufacture these Bath panels.
---
You can view our range of Shower Baths here!
To learn more about these products or for any enquiries you may have please don't hesitate to contact us at info@nwtdirect.co.uk or on 01492 573738.